Our passion – your customer benefit
We aspire to find the best solution for your telematics challenge. Telematix offers complete solutions in various market segments, from own products, through external products, to customer-specific extensions and complete systems. We will be happy to design and implement solutions tailored to your environment, thus creating a sustainable customer benefit for you.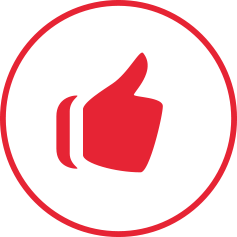 High level of customer satisfaction thanks to trust-based co-operation and innovation
Our customers are our long-term partners, many of whom we have maintained a valuable co-operation with for decades. They appreciate our reliability, our innovative, yet tried and tested products and our high-quality standard of work. Furthermore, they benefit from a personal contact person who gives them fair advice regarding the challenges they face. Thanks to our effective service organisation we are always there for our customers, even in emergencies.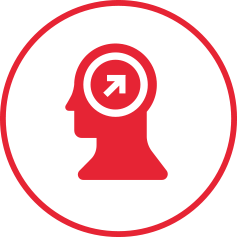 Achieving peak performance through motivation and ambition
As a company we strive to become a market leader in our telematics niche. Our motivated team aims to find the best solution for our customers. In addition to state-of-the-art new installations, sophisticated migration concepts result in long-term yet up-to-the-minute systems beyond compare.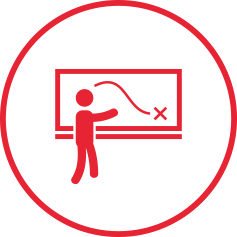 Telematics and project management expertise
Our long-standing employees understand our customers' challenges and work processes and are able to implement them optimally as tailor-made, reliable customer solutions. More than 75% of our team have higher-level technical training and therefore boast outstanding expertise – both in technical terms and with respect to project implementation.