NIS-R simplifies communication
NIS-R is in use 24/7 as a communication platform and, due to communicating across different technologies, facilitates the smooth operation of numerous railways.

Telematix has developed specific solution modules that can be optimally used for applications in the following areas:
Operational telecommunication including the integration of additional GSM-R, analogue radio and TETRA functions
Intuitive dispatcher work stations
Emergency communication and the specific terminals required
PA announcements for information or evacuation purposes
Customer information via displays
Developed specifically for use in the railway segment
The NIS-R communication system was in many respects developed specifically for use in the railway segment and therefore meets the highest demands with respect to sturdiness, availability, scalability, audio quality and compliance with standards.
We can put together a communication system that is optimised for your purpose from a wide range of our own components, combined with products from third-party manufacturers, if required.
Depending on the application, completely different technologies are used and various communication functions can be combined within one system (e.g. emergency calls and PA system).
The NIS-R communication solution is highly configurable and can be optimally adapted to the project-specific requirements. Furthermore, the system can be embedded seamlessly in an existing infrastructure by means of various interfaces and gateways (connection to control or monitoring systems, as well as communication and data networks).
We support you
It goes without saying that we will advise and support you during all project phases and that we will continue to be there for you after the successful transition into operation. Our customer service and the longevity of our products are as important to us as is providing an optimal technical solution that meets all of your requirements.

Market solutions for railways
With our NIS-R communication system you can optimally cover virtually all communication needs in the rail segment.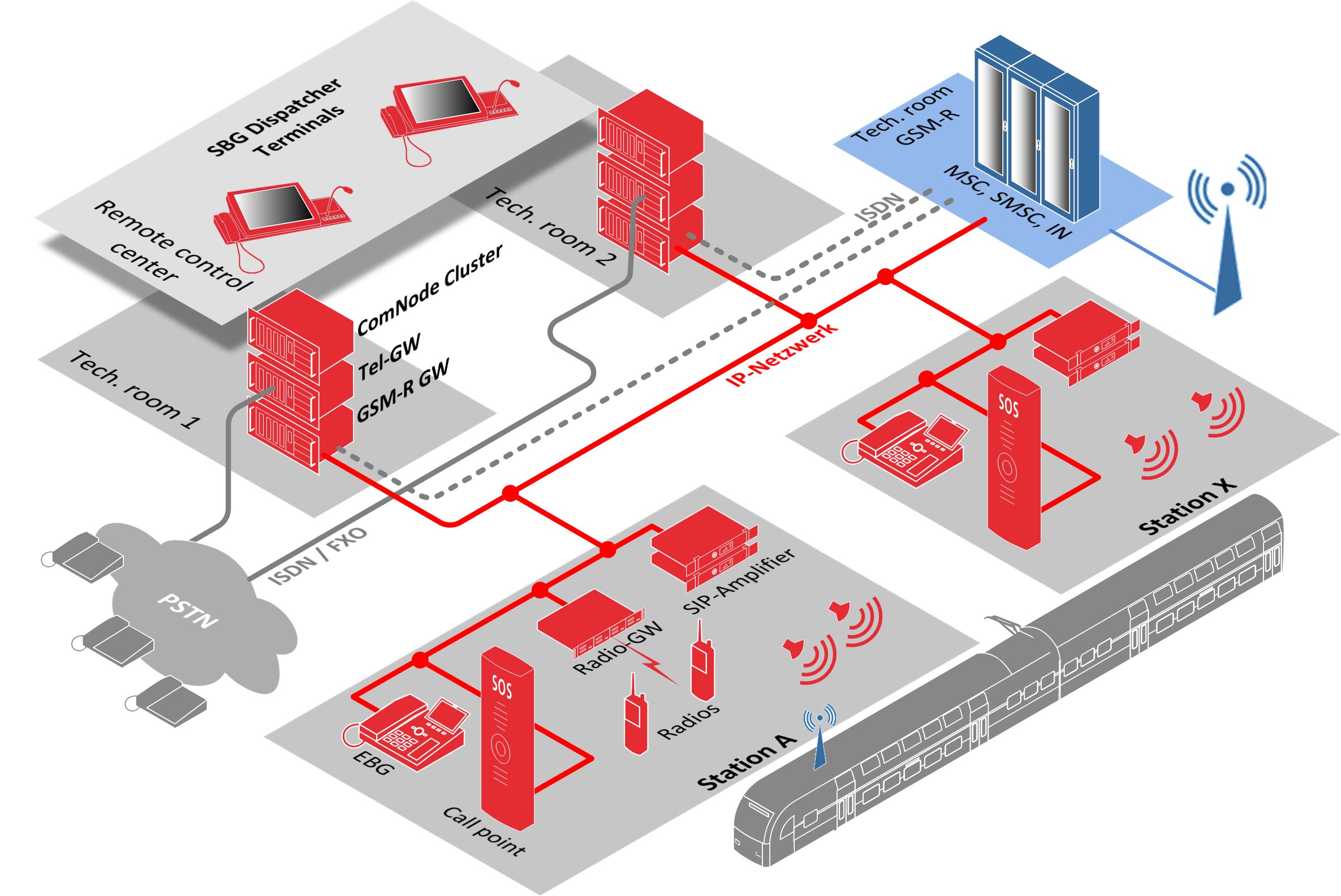 Communication with GSM-R subscribers
The NIS-Rail solution consists of complete support of all GSM-R-specific communication functions, making it a fully-fledged GSM-R dispatcher system.
It is connected to the GSM-R network directly via IP interfaces (SIP trunk + XML) or via two central GSM-R gateways (ISDN E1 + data interfaces). The GSM-R-specific functions are supported end-to-end to the dispatcher terminals: Functional addressing, call priorities, rail emergency calls, group calls, broadcast calls, DSD alarms, short messages, etc.
Furthermore, additional interfaces to a train traffic control system and/or an IN server facilitate the dynamic display of train lists with up-to-date train locations filtered by responsibility. This way a dispatcher always sees the trains moving within his/her area of responsibility on their SBG operating terminal.
See also GSM-R dispatcher solution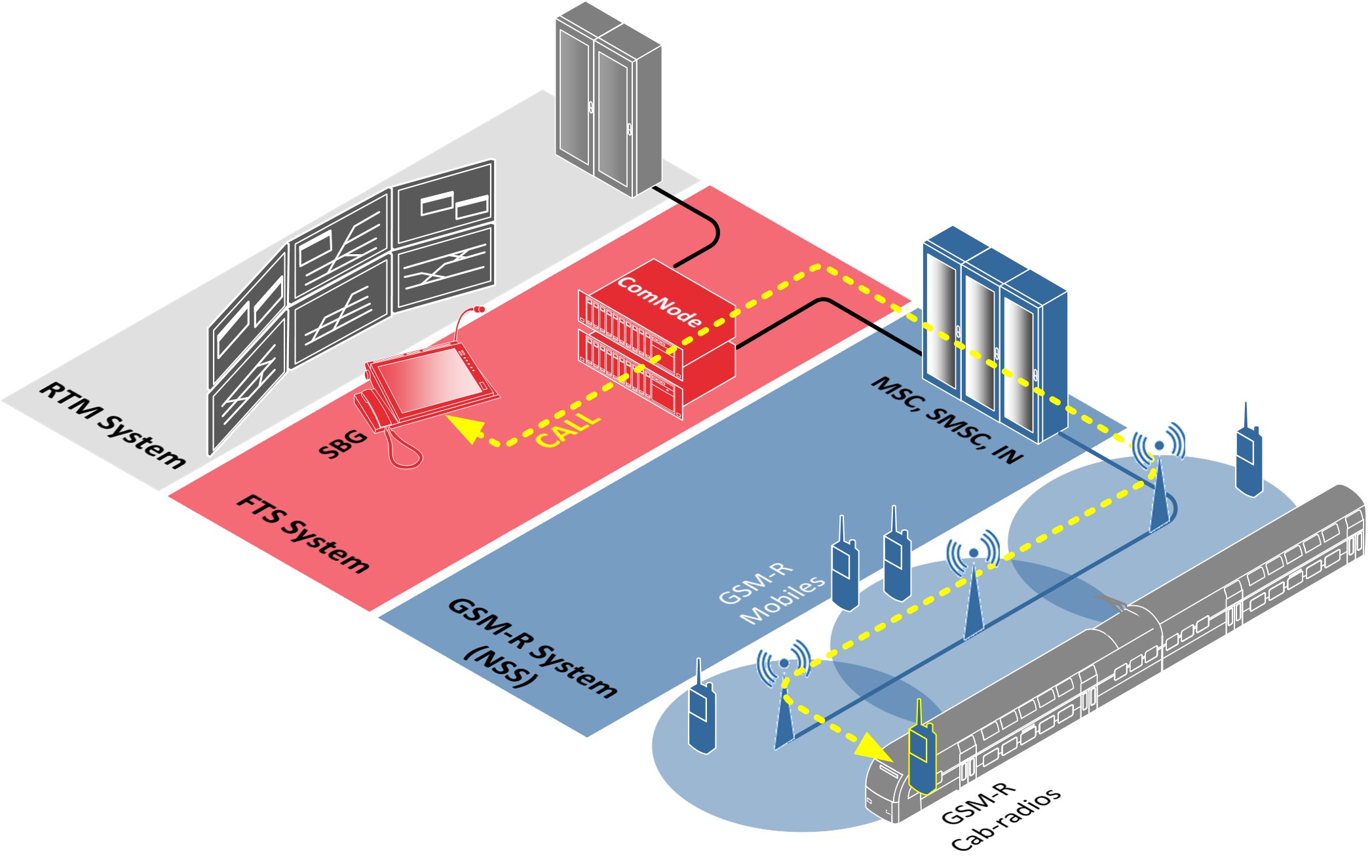 Role-based call routing, local/remote switching
Log in to any SBG operating terminal for one or several functions (roles) with; subsequently, you can be contacted under the respective role number, irrespective of your current location. The NIS-R offers you a sophisticated, role-based call routing system across all nodes as well as a user administration:
User login linked to authorisation groups (only authorised operators are given access to certain roles and call destinations)
The same role can be assumed at several SBGs at the same time (to relieve a work station when the degree of capacity utilisation is high)
Roles can be assumed remotely from work stations that are no longer staffed
Several roles can be assumed at the same time at one work station (local / remote operation, day / night operation, shift changeover)
Once you have assumed a role, the SBG operating terminal displays a customised user interface configured for the specific role
Communication with analogue radio users
Although GSM-R is increasingly expanding, there are sections of the line and stations that are not (or not yet) equipped with GSM-R. In these areas alternative radio technologies are used to communicate with mobile subscribers (e.g. shunting or construction site radio).
With our MGV4000 gateway family you can exploit communication with different analogue and digital radio networks (E&M, TETRA, MPT1327, etc.). Therefore, NIS-Rail enables the dispatcher to simultaneously communicate with a range of radio networks that are based on very different technologies.
See also Radio dispatcher  solution  
Announcements
The NIS-Rail solution provides comprehensive PA functions that enable you make PA announcements, either from a local or a remote/central PA terminal, to any platform in excellent audio quality. By installing the PASys services on the NIS-R, time-controlled, fully automatic announcements in several languages can also be programmed.
For further details on PA solutions, please visit Solutions/PA solutions.
Communication with the private and public telephone network
NIS-Rail can be connected to a private business telephone network (GT) or the public switched telephone network (PSTN) via telephony gateways (ISDN or analogue FXO). Thus the dispatcher has full connectivity to any external points and in particular to emergency numbers (police, fire service, ambulance service, etc.) and to GSM mobile subscribers.
Via NIS-Rail's integrated subscriber and rights management you can specify individually, both for incoming and outgoing calls, which destinations may be called and which must not be called.
Communication with call points in the customer and rail track segment
With our sturdy ROC call points, information points, SOS telephones as well as call point electronics that can be integrated we are able to offer you solutions for talking via speakerphone in noisy environments and for communicating with remote areas near the rail tracks:
Call points in the vicinity of the rail tracks (e.g. for talking via speakerphone from an adjacent shunting engine)
Call points in tunnel recesses
SOS telephones and information points on platforms
Call points integrated into information walls
Call points integrated into ticket machines
SBB (CH)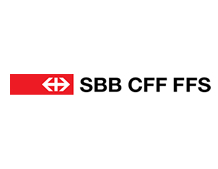 NS (NL)

BLS (CH)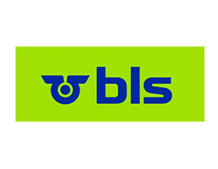 SWR (UK)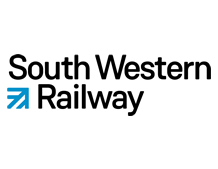 Südostbahn (CH)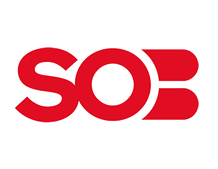 Southern (UK)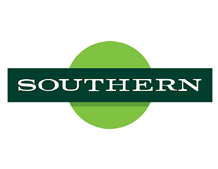 PRASA (ZA)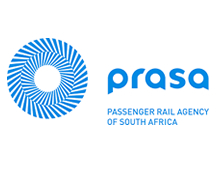 ISR (IL)